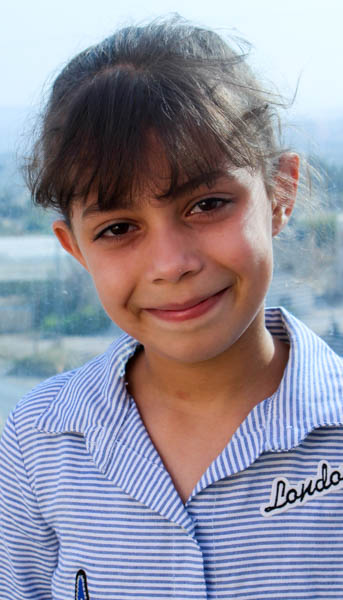 Lana
Lana's favorite color is yellow and her favorite animal is the rabbit. She also enjoys a meal of Molukhyeh, a traditional stew. She enjoys watching YouTube videos and is very social. Her aspiration is to become a dentist. Our after-school development program provides her with a safe and nurturing environment where peace and understanding are modeled. Your sponsorship is creating lasting change in the Middle East.
Location
Jericho, West Bank
School
Fransiscan Sisters' PS
Lana's Unmet Needs
Basic Needs
The Cultural Learning and Recreation Center hosts our after school program for young students where they can play table games, video games, exercise and sports. In this environment they are cared for and attended by trained counselors who lead them with care and concern for their character development. Good sportsmanship, fair play and respect for each other and the facility is taught to all who enter.
Your monthly contribution will allow Seeds of Hope to better serve our children.
Review your selections and confirm your payment on the following page
Total required to fully sponsor Lana: $100